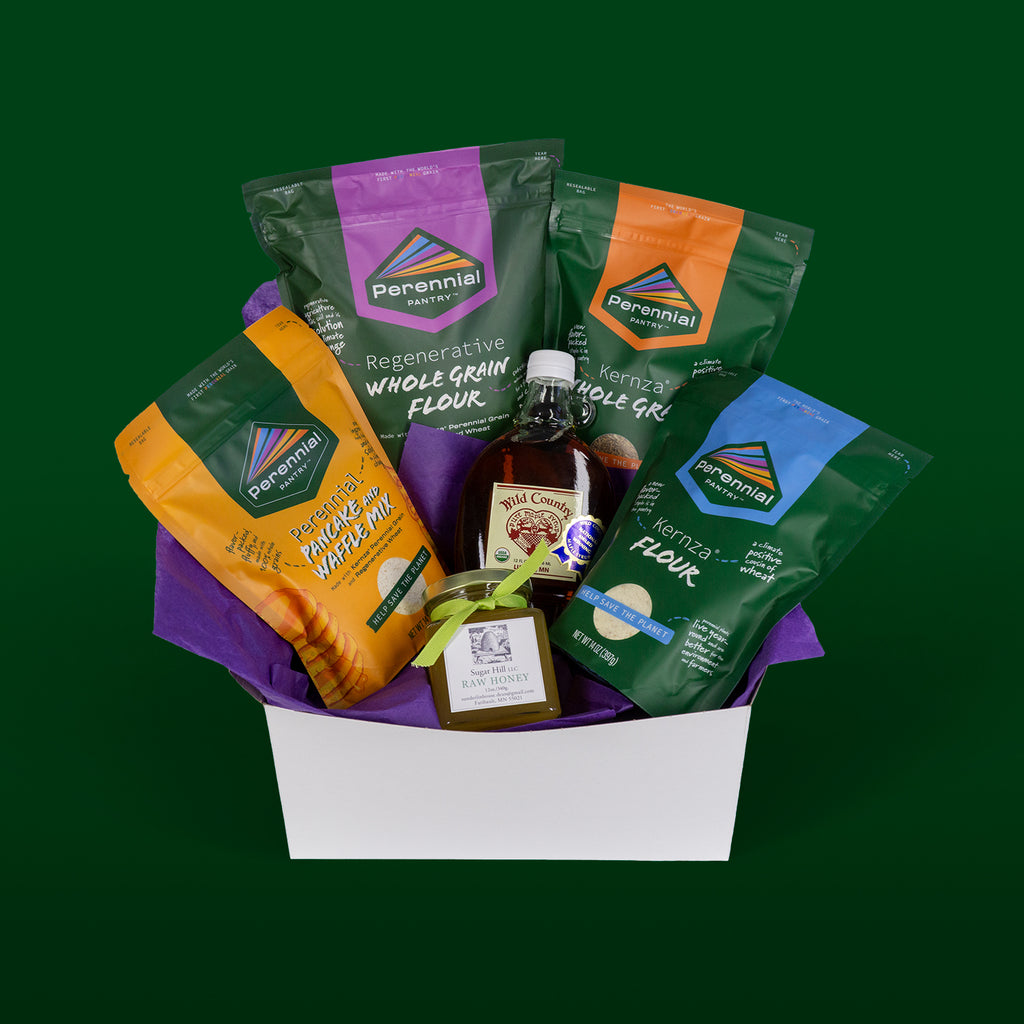 Share Kernza® Perennial Grain with your family and friends!
Our All Seasons Gift Box contains:
Shipping information:
Products are packed inside of a white gift box with tissue paper, wrapped with ribbon, and shipped safely in an exterior shipping box. 
Customer Reviews
Great selection
I love the wide selection of items in this gift box; both the kernza items and the local honey and syrup. It is a great way to introduce kernza to new folks!