Introducing our Kernza® Pasta! 
We've started making our own pasta after purchasing an Italian commercial pasta extruder and building a pasta drying process. 
We start by cleaning Kernza® Perennial Grain and stone milling it into flour. We blend this with organic semolina flour from the Midwest, mix in water, and make a textured, bronze-cut pasta. Dried carefully and slowly, it's a flavorful, healthy staple.
We make 2 shapes:
Campanelle means little bells, and is a cone shaped pasta with a ruffled edge.
Creste di Gallo means rooster's crest, and is a jazzy macaroni noodle. 
Also available in our Pasta & Cracker pack.
Package size: 1 lb of pasta
Packaging: Compostable bag 
Ingredients: Organic Semolina Flour, Kernza Flour, Water
Customer Reviews
03/10/2023
Anonymous

United States
Delicious and filling
Great taste and lots of protein. What's not to love?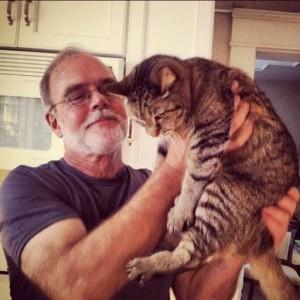 CM
11/18/2022
Carl M.

United States
Great complement to our usual capellini
This is a great curly pasta - complement to our usual capellini. Worked well with both basil marinara sauce and homemade pesto over the last two nights. Thanks for a great new Kernza perennial wheat pasta. Looking forward to getting more in this month's Perennial Share box. Link to Amazon Photo pic, if it works ... https://www.amazon.com/photos/shared/RiPaIN5oTISXkpk_iF9iOA.bI3dIxxGUyFPrsJaXcVpuH
09/27/2022
Anonymous

United States
Campanelle Pasta
This was delicious and very easy to cook. I'd definitely buy this again.
09/22/2022
Anonymous

United States
New favorite
This kernza pasta is by far the best whole grain pasta we have ever eaten. It cooks quickly and holds is curly shape. Will certainly buy again, and again.
09/13/2022
Anonymous

United States
Excellent
This is a hit with the family. We love the taste, the texture, and the shape.